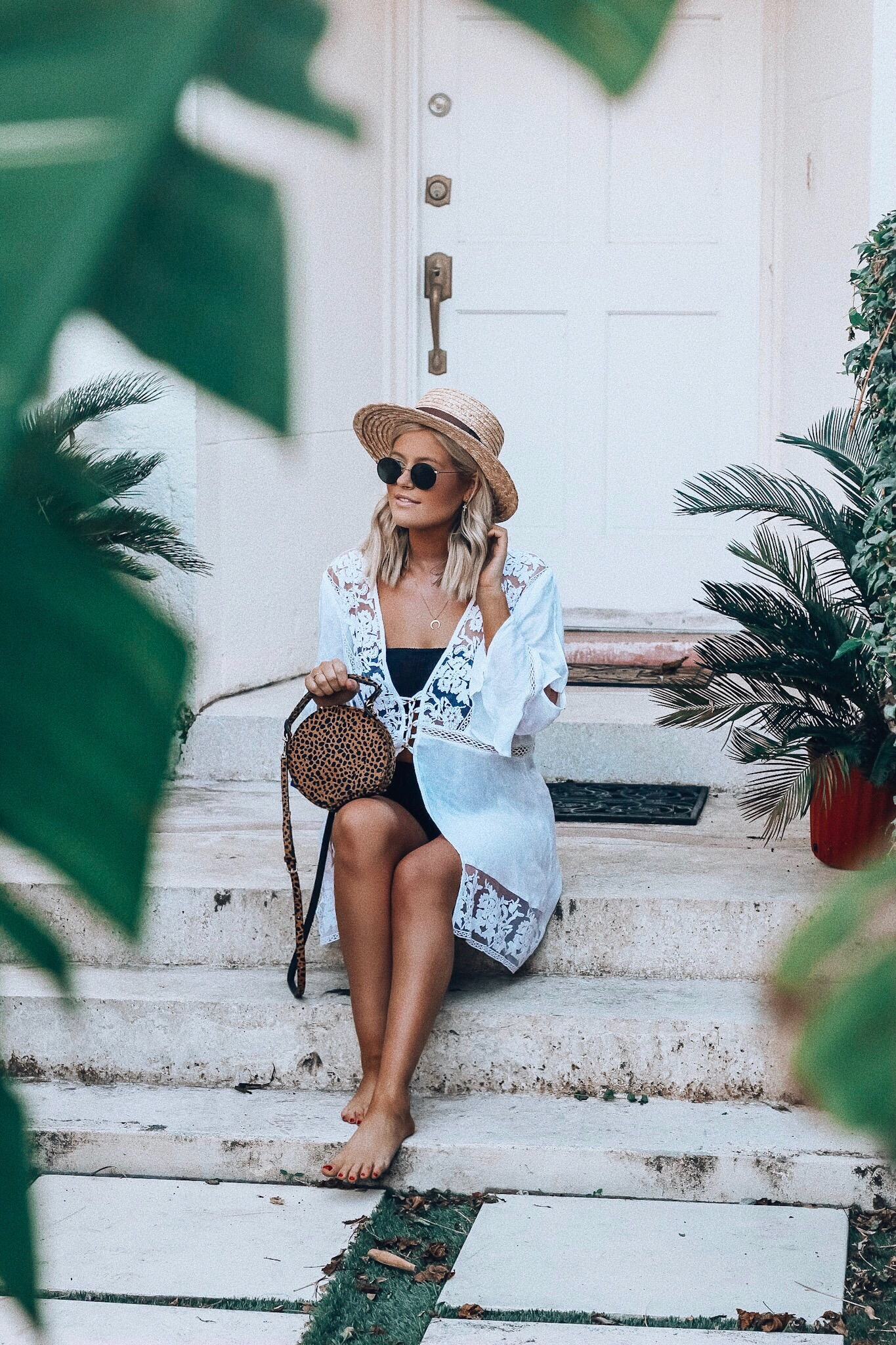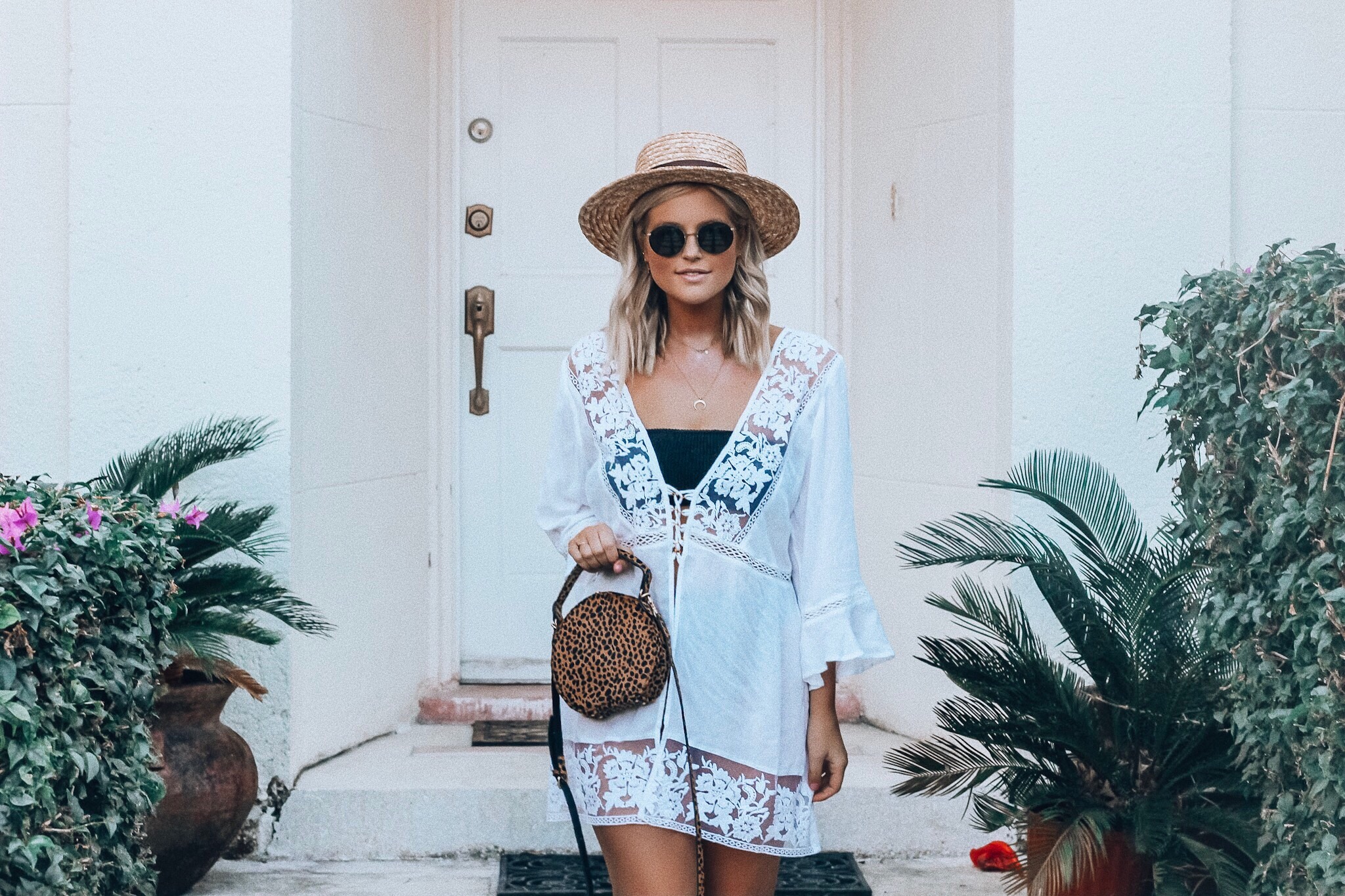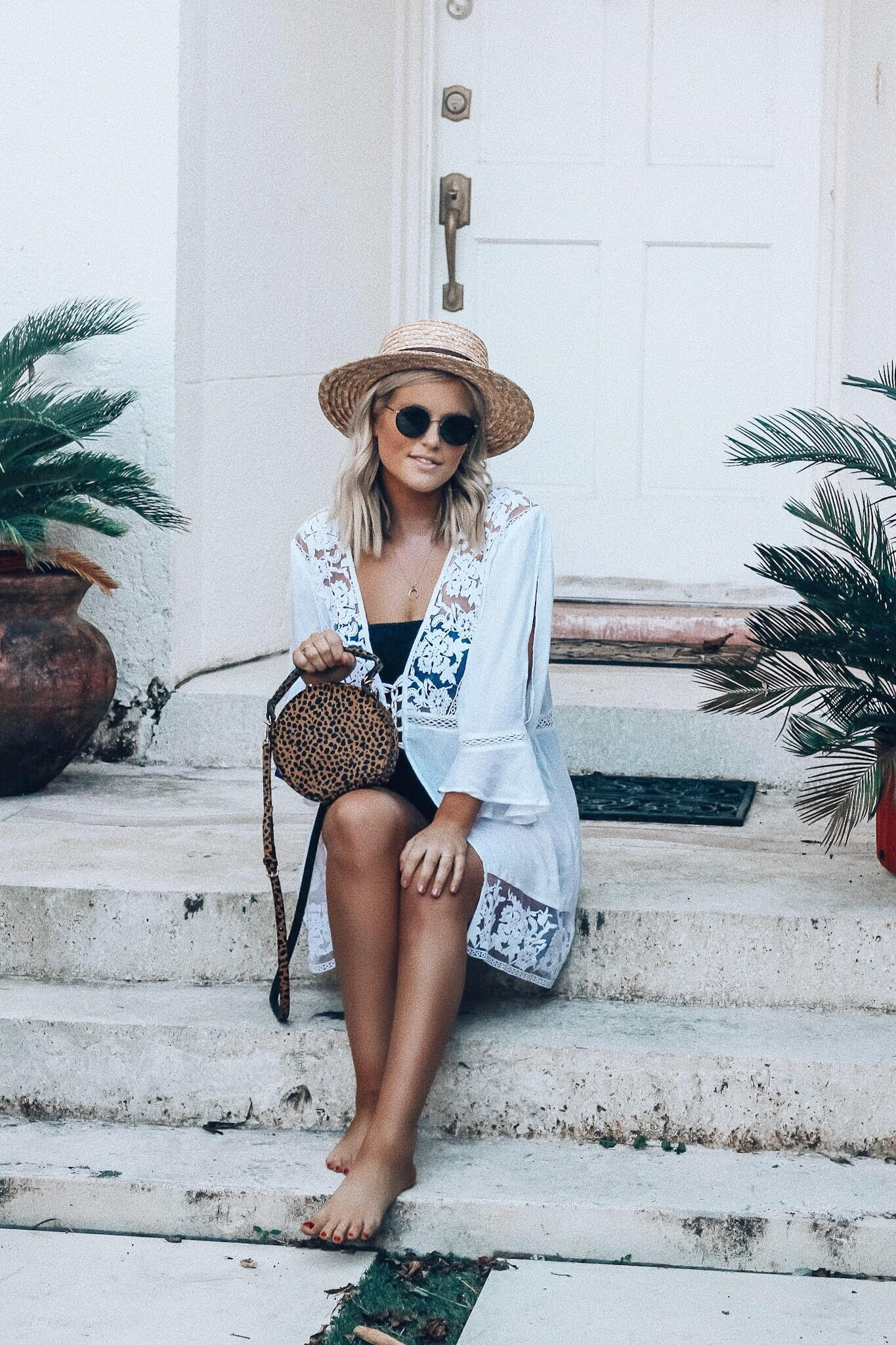 ASOS BIKINI (TOP HERE) // TOPSHOP COVERUP // ANTHROPOLOGIE LEOPARD BAG // ASOS HAT // DIFF EYEWEAR SUNGLASSES 
Happy New Years guys!
I spent NYE with a group of friends in the nicest Airbnb on Hibiscus Island in Miami Beach. It was right on the water with a dock, pool, and boat (my three favorite things in life!) – so I'm feeling pretty lucky. I came home to this "bomb cyclone" snow storm though. From the perspective of a copywriter – who names a snow storm a Bomb Cyclone? Is this a new term or do Bomb Cyclones happen all the time? I'm going to google this as soon as I'm done writing this post. Anyway, it's FREEZING and it looks like the Bomb Cyclone is very, very real so I'm stuck inside.
This is the first year I don't have any New Years resolutions, other than to just relax and let life happen. I don't adapt to change well, and I constantly put pressure on myself to have every single aspect of my life planned in advance. This year hasn't been easy for me due to a lot of changes, so I'm trying to be more receptive to them in 2018. Since my overall goal is to just care less and go with the flow, I figured it would be counterproductive to make concrete resolutions for myself this year…if that makes any sense?
Anyway, that doesn't mean I'm not super motivated going into 2018. I'm changing up my blog a bit, and it may be going through a bit of rebranding this year. I would love to get your input along the way.
About the outfit – this bikini is one-size-fits-all which made me a little nervous, but the material is super stretchy and really flattering. The bag was a Christmas gift (thanks, mom!) and I've loved having it in my collection. A printed bag adds a little pop to any outfit, and since I mainly dress in neutrals, it's a must!