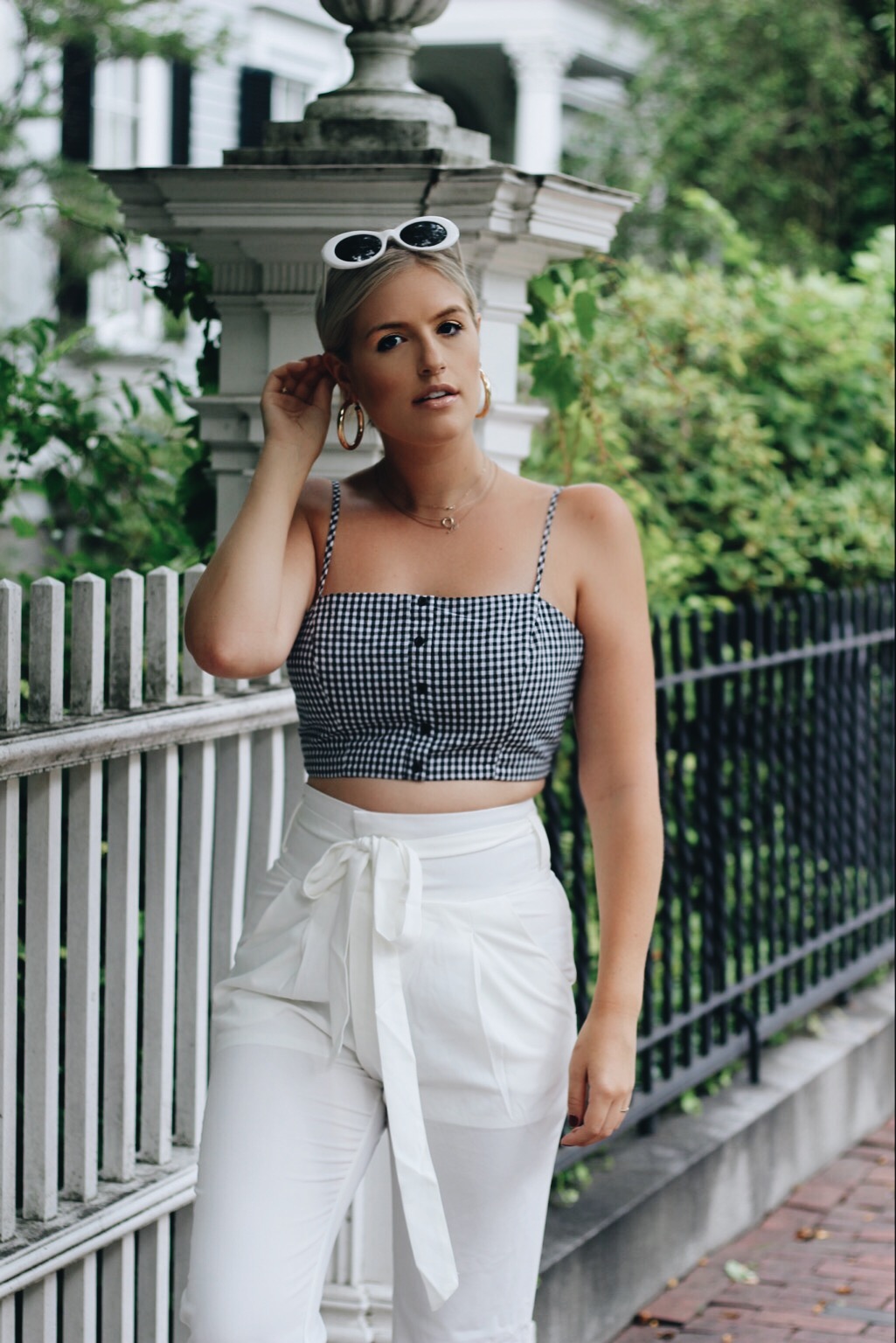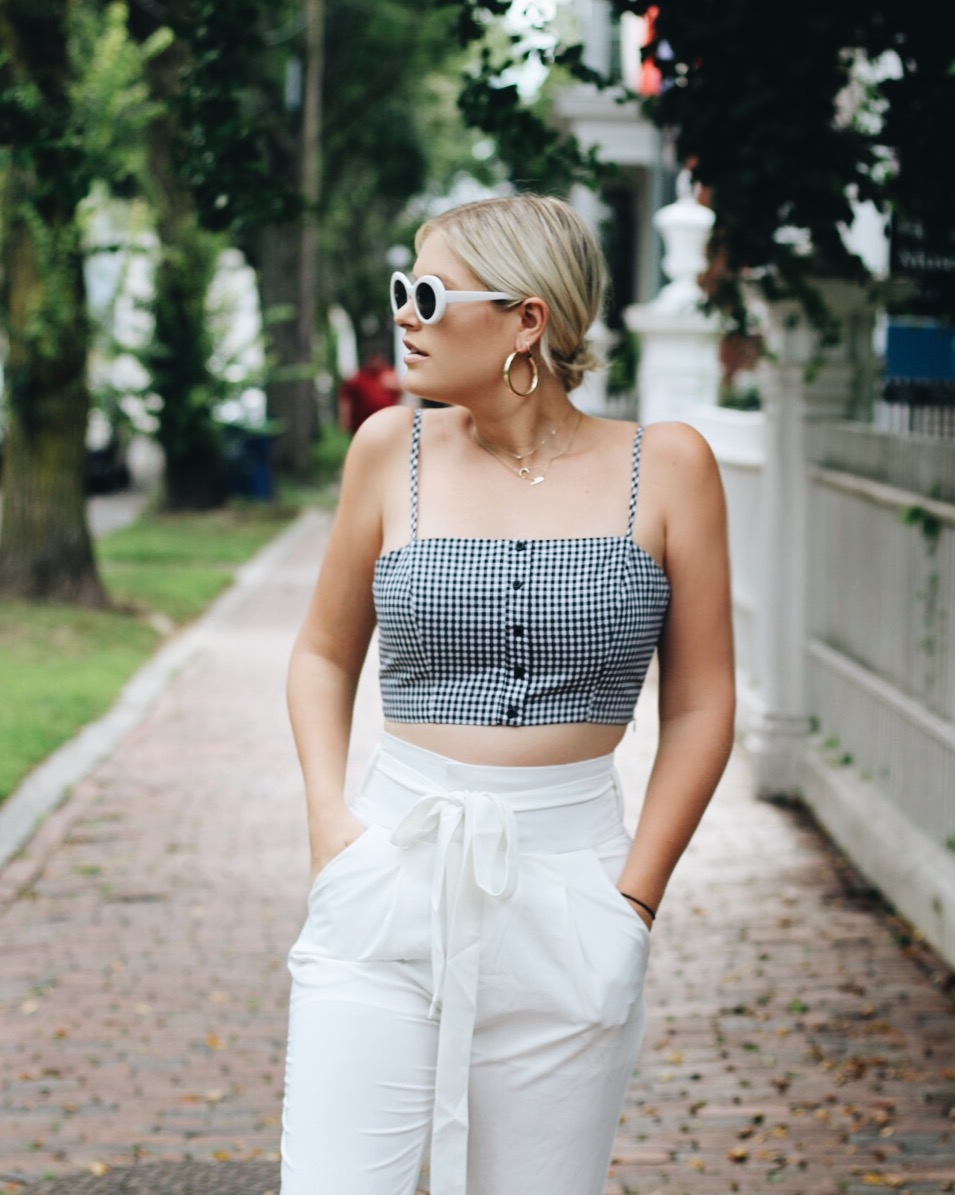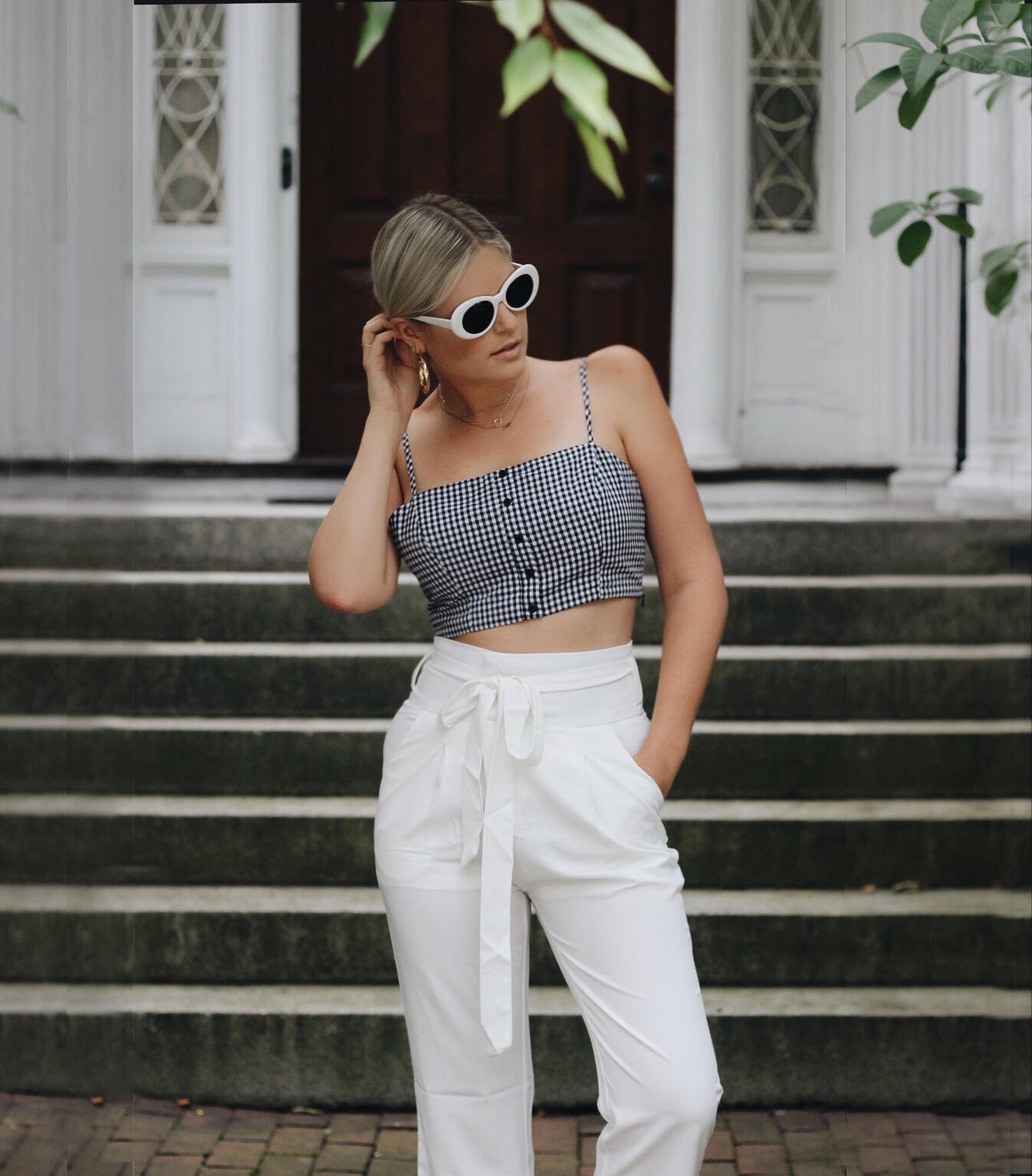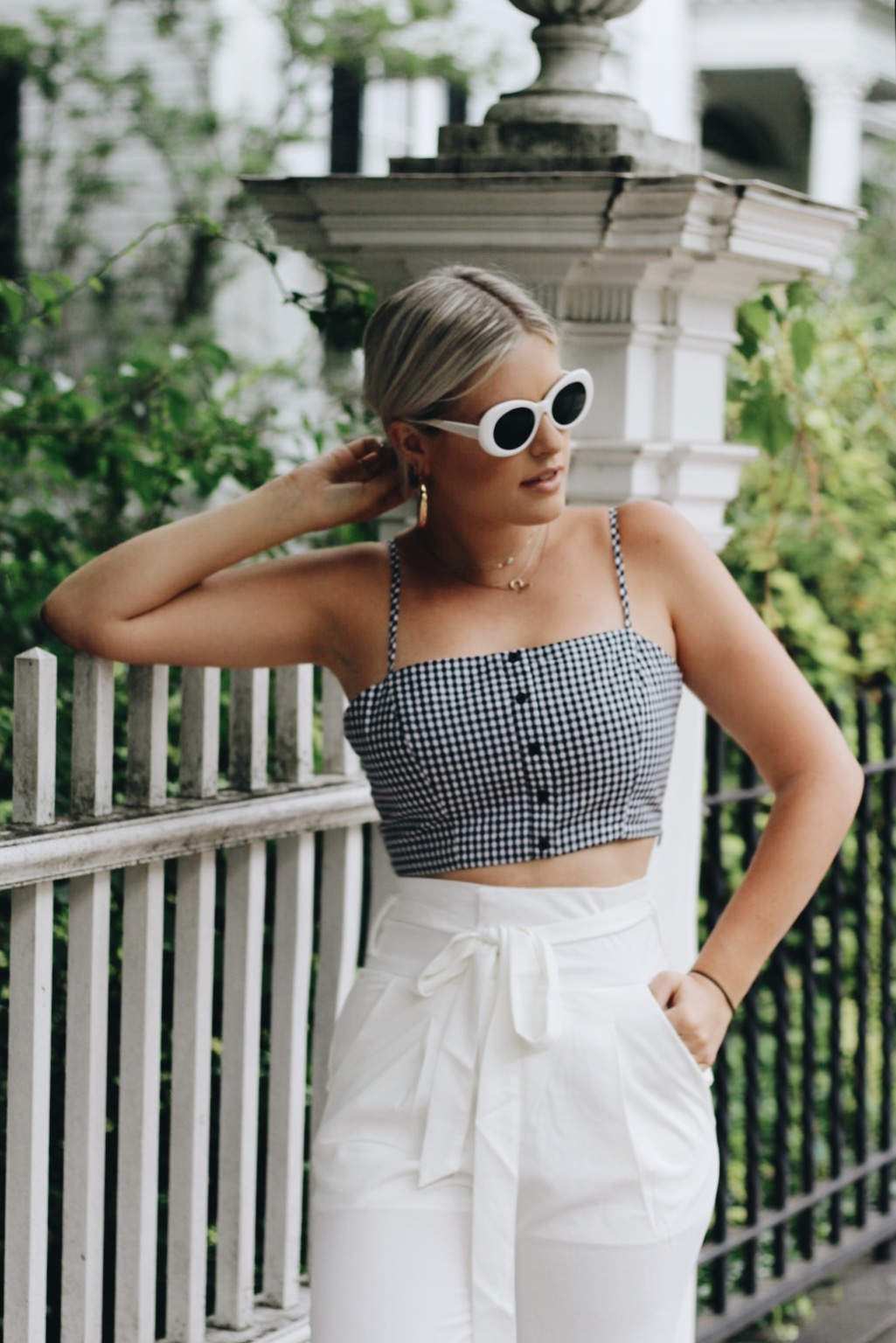 FOREVER 21 TOP// FOREVER 21 PANTS // URBAN OUTFITTERS GLASSES // FOREVER 21 HOOP EARRINGS
I never thought I would veer away from my classic round Ray-Bans, but this retro frame trend has finally won me over. I always joke that I look like famous male singers when I stray from my go-to shades (ahem, Kurt Cobain) but I'm not mad about it – it's definitely a statement.
Easiest way to rock these? An equally retro print (gingham), or actually take a cue from Cobain and pair them with a distressed band tee and boyfriend jeans.