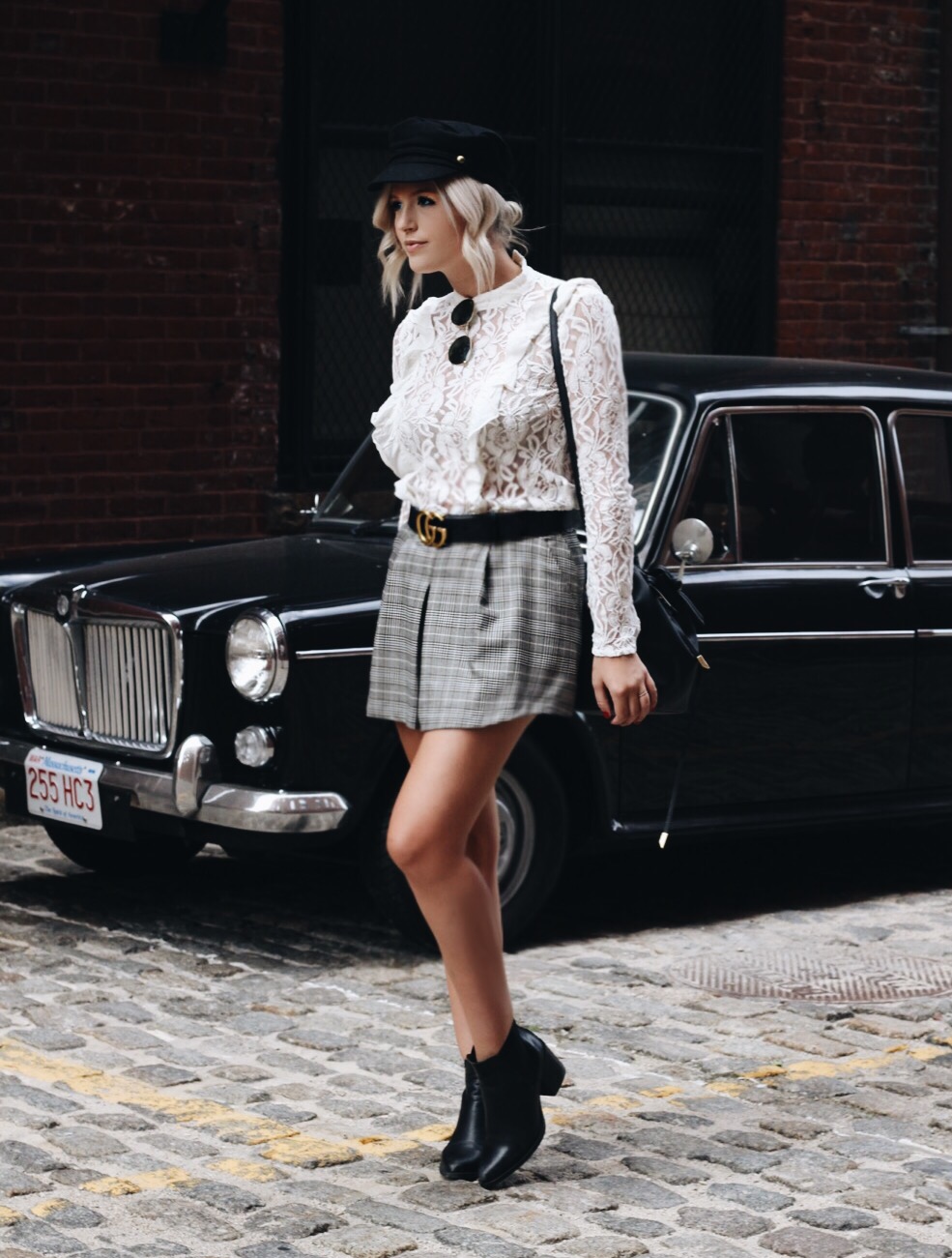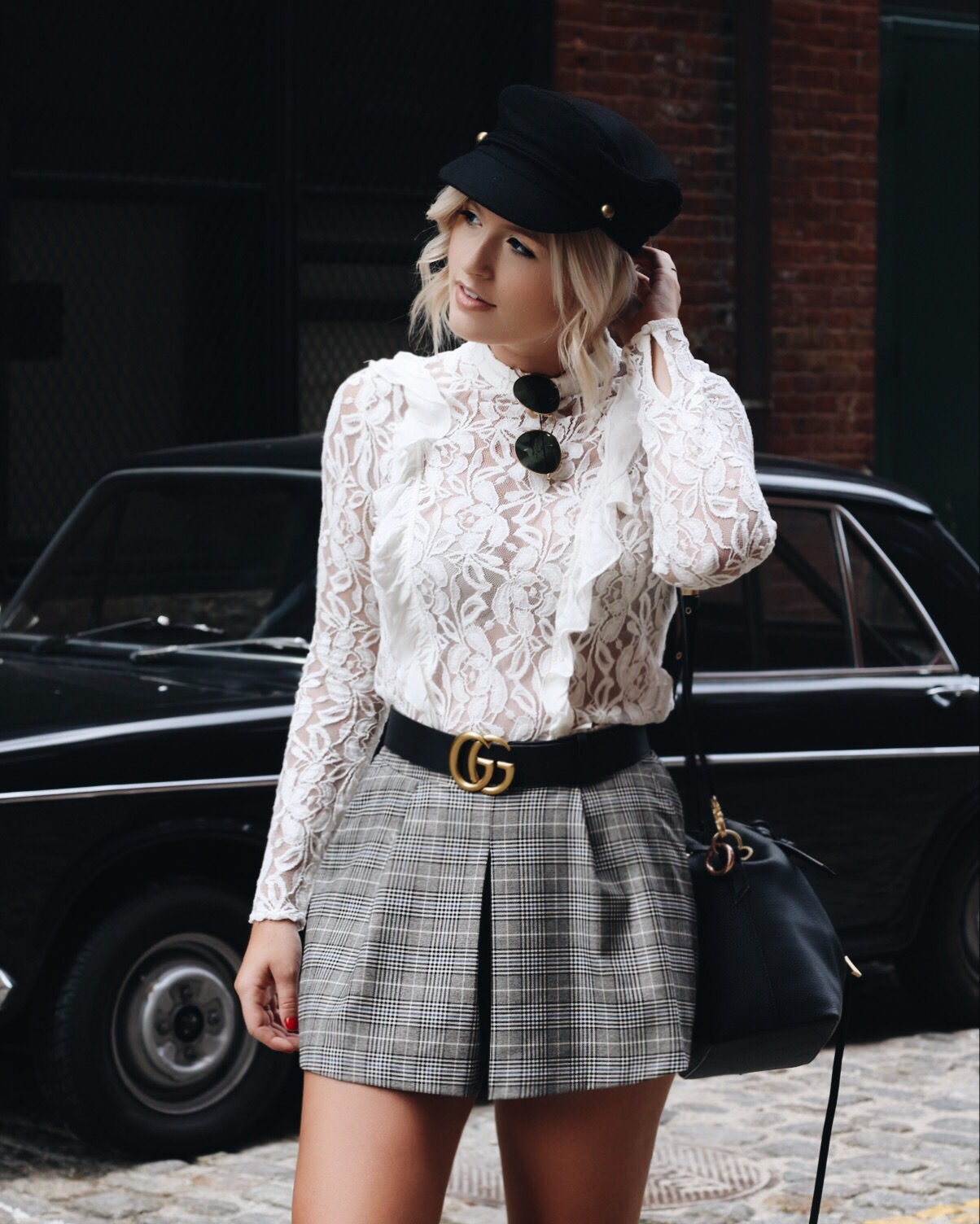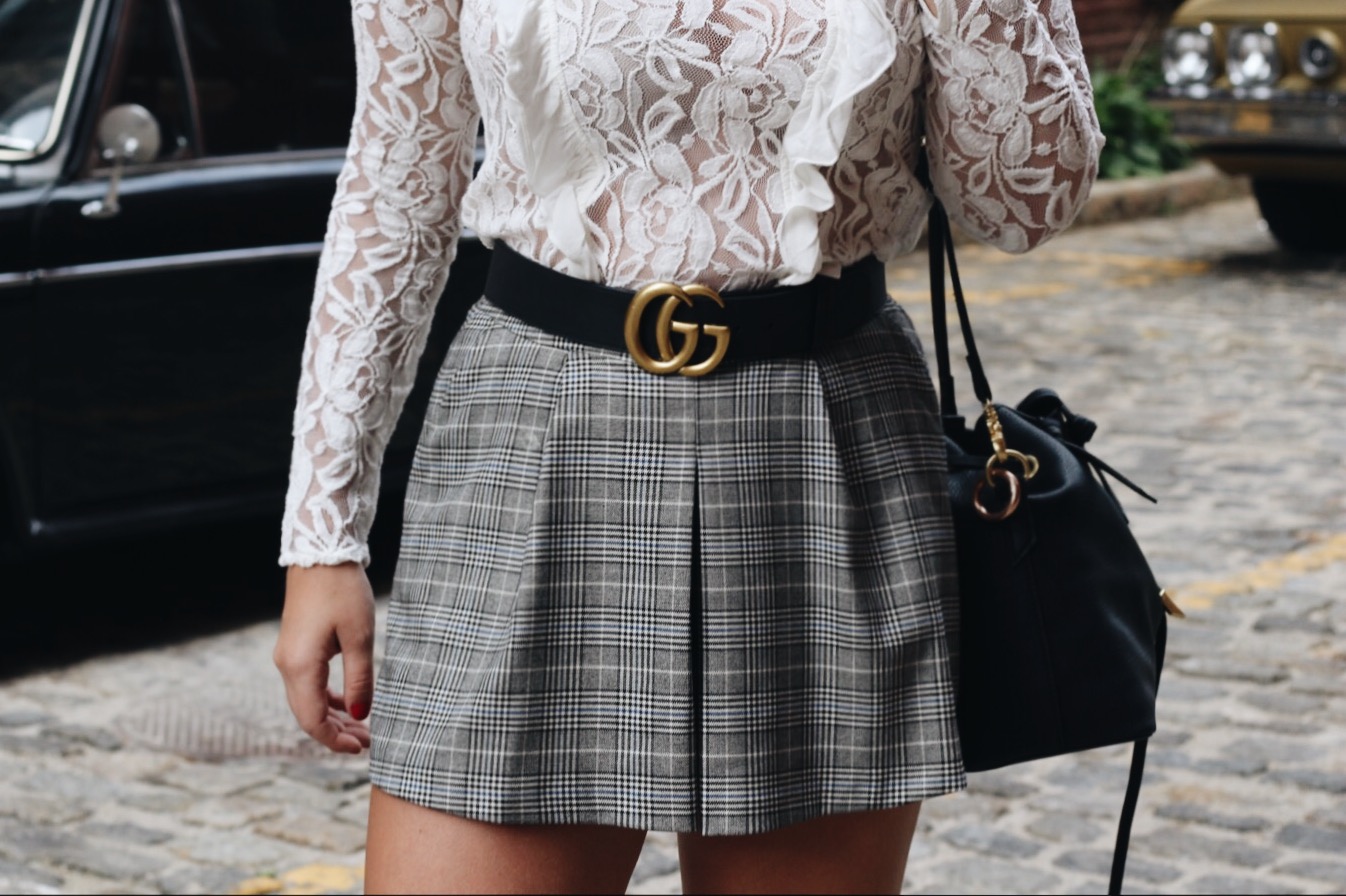 FOREVER 21 TOP// ZARA SKIRT // ASOS BAKER BOY HAT // FOLEY & CORINNA BAG
I have to admit, I was a little (okay, a lot) iffy about this trend. The last time I wore a hat like this, I was in 6th grade and mine was baby pink  (ex. Britney Spears circa 2000 – she was clearly my inspiration at the time).
That being said, the trend is totally growing on me. The best part? It's a great alternative to a winter beanie. Unlike it's pom-pom counterpart, this hat can be easily dressed up. I can't picture my outfit above with any other winter hat, so this style is definitely a great option for the colder months.
What do you guys think?